Fuse Alliance: The Rise of the Contractor
Featured in Floor Covering Installer. "Fuse Alliance: The Rise of the Contractor"
The flooring contractor's role in the construction chain has become more important than ever before, and Fuse Alliance is helping its members prepare for their ever-increasing responsibility.
"We feel this is a time of the rise of the contractor," said Geoff Gordon, executive director of Fuse Alliance, speaking at the organization's spring conference in New Orleans. "There was a time maybe 10 years ago where some manufacturers were like, 'Contractors aren't going to be that important—anybody can install carpet tile,' but that certainly is not true today. If anything, our role in that chain has gotten bigger, because without us, it's not flooring until it's installed."
Fuse numbers are echoing this sentiment with membership rising to 99 companies—nine new in the past year—and total members doing business in 150 locations. Those members carry clout— generating $1.7 billion in sales, or approximately $1 billion in purchasing power, according to Gordon. Fuse member sales rose about 9% over the last year in comparison to the 3% industry average. In addition, the group added 15 new suppliers over the past year.
"It's become very sophisticated from an installation point of view, and this is where our network is really thriving," Gordon said. "We view ourselves as the fair and impartial network of flooring experts, and we think we have somewhat of an advantage in that we speak the language of a lot of different products."
The conference theme, "Never Miss a Beat," was designed to help contractors deftly handle the plethora of materials on the market today by nurturing connections with suppliers, enhancing contractors' ability to problem solve with facilities managers, and addressing installation challenges by sharing best practices. A candid roundtable discussion at the event encouraged members to share pain points and potential solutions.
"Every time I meet with the Fuse group I take away tremendous positive energy," said Larry Woodland, executive vice president, Commercial Flooring Solutions, a multi-store, full-service commercial and retail flooring provider in Nova Scotia, Canada. "It's neat to share real business experiences with dealers…dealers often separated by thousands of miles, borders and often even cultural or political differences but bonded by similar successes and challenges."
To read the entire article in Floor Covering Installer, view here.
---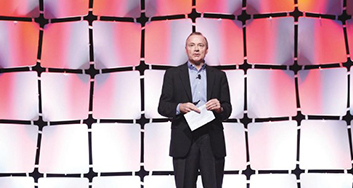 May 9, 2018
Laguna Niguel, CA
Media Contact:
Reva Revis
312.929.5025
revarevis@gmail.com
Marketing Contact:
Lyndsay Soprano
949.610.6546
lyndsay@boundbymarketing.com