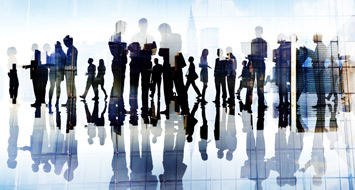 Fuse Alliance is made up of over 70 companies in over 140 locations across the United States, Canada and Mexico. Our member businesses represent approximately $1.2 billion in sales and services.
Our suppliers provide our members a wide variety of high-quality, high-performing products and materials. We partner with our suppliers to create a line of products that help to enhance member businesses, ultimately supporting their customers' needs.
OUR MISSION
Transforming the flooring industry by providing member owners and their businesses with educational and training programs, finance, sales and marketing services, and exciting sales incentive programs.
The History of Fuse
In 1995, Interface formed ReSource as its dealer distribution channel to service and install Interface & Bentley Price Street carpet products. At this time, ReSource included both Interface-owned and independently-owned "aligned" flooring contractors.
Between the years of 2000 and 2003, Interface sold "owned" ReSource dealers. In 2006, a group of ReSource members (now independently owned flooring contractors) purchased assets of the network organization to form ReSource Commercial Flooring Network, LLC.
In 2012, ReSource Commercial Flooring Network was rebranded and turned into Fuse Alliance as we know it today.
MEET OUR TEAM
Fuse Alliance is made up of an executive leadership team and a 12-member Board of Directors, consisting of Member-owned business owners.
BOARD OF DIRECTORS
EXECUTIVE TEAM
Geoff Gordon
Executive Director
Mike Hutton
Senior Vice President
Michelle Hockersmith
Project Manager
Dawn Martinelli
Member Support
MARKETING DEPARTMENT
WHAT OUR MEMBERS ARE BUZZING ABOUT
"Being part of a win-win partnership means we continually receive the support and commitment as the network's preferred adhesive supplier."
Joe Tuttolomondo
Vice President & General Manager | XL Brands, LLC
"Fuse Alliance pursues innovative approaches to a historically traditional industry, bringing added value to its members and supplier partners. As suppliers, we are very fortunate to have Fuse Alliance as a business partner."
Brenda Ciccarello
Strategic Sales Director | Johnsonite
"Fuse Alliance has been a tremendous supporter of the range of products offered by Tandus Centiva. We are proud to be a member."
Jim Sandy
Vice President of Dealer Development | Tandus Centiva
"Fuse Alliance - a group of professionals we all can count on for business and industry support."
Jerry Caito
Director Strategic Accounts | Acousti Engineering
"Fuse Alliance provides unparalleled products and services that empower us to be market leaders."
Ken Jackson
Owner | Resource Flooring & Maintenance
"Proud to be part of the most professional and knowledgeable contractor network in the country, where providing superior service and products to our customers is priority number one."
Jens Knudsen
Owner | Independent Contract Flooring