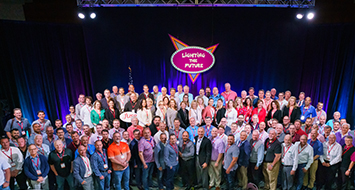 Fuse Alliance is made up of more than 150+ companies in 230+ locations across the United States and Canada. Our Member businesses represent approximately $2.1 billion in sales and services.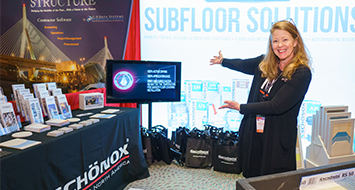 Your flooring investment is a major one. That's why our suppliers provide our Members with a wide variety of high-quality, high-performing products and materials. We value our suppliers and partner with reliable suppliers to create a line of products and services that help to enhance Member businesses, ultimately supporting their customers' needs.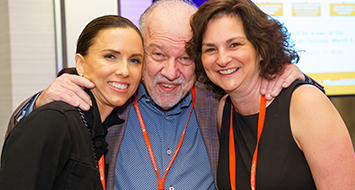 OUR MISSION
Transforming the flooring industry by providing member owners and their businesses with educational and training programs, finance, sales and marketing services, and exciting sales incentive programs.
History of Fuse Alliance
In 1995, Interface formed Re:Source as its dealer distribution channel to service and install Interface & Bentley Price Street carpet products. At this time, Re:Source included both Interface-owned and independently-owned "aligned" flooring contractors.
Between the years of 2000 and 2003, Interface sold "owned" Re:Source dealers. In 2006, a group of Re:Source members (now independently owned flooring contractors) purchased assets of the network organization to form Re:Source Commercial Flooring Network, LLC.
In 2012, Re:Source Commercial Flooring Network was rebranded and turned into Fuse Alliance as we know it today.
MEET OUR TEAM
Fuse Alliance is made up of an executive leadership team and a 12-Member Board of Directors, consisting of Member-owned business owners.
BOARD OF DIRECTORS
EXECUTIVE TEAM
Geoff Gordon
Executive Director
Jerry Kenney
Executive Vice President
Dawn Martinelli
Member Support
Michelle Hockersmith
Project Manager
Reva Revis
VP of Strategy and Business Development
MARKETING + DESIGN + TECHNOLOGY
WHAT OUR MEMBERS ARE BUZZING ABOUT
"Our industry is constantly evolving. It is extremely helpful to our business that we are able to tap into the knowledge and expertise of our Fuse Alliance members when we need additional support or advice on everything from operations to technical strategy."
Jenelle Dockery
Executive Vice President | Golden State
"The Fuse Alliance network has helped us gain a national presence, and because of that, we have raised our profile in the industry with both our suppliers and our customers. What's more, we now have synergy with many of our fellow Canadian dealers, also in the network, and we see this added growth potential."
Fred Richardson
President, LEED GA | Cutting Edge Contract Flooring
"At Mohawk Group, we are always working toward a better experience for our valued customers. One way we do this is through strategic partnerships with organizations like Fuse Alliance. This allows us more opportunities to deliver an industry-leading QuickShip program and quality that stands above the rest."
Mike Gallman
President | Mohawk Group