In the News - "Rising Up: Fuse Members Connect"
At the 2019 Fuse Alliance Annual Conference, connection was the word — connection to others, connection to technology and connection to improvement. Contractors and installation experts from around the country gathered here, resulting in a record turnout according to Fuse Alliance executive director Geoff Gordon.
"In this changing environment, there is strength in numbers," Gordon said in the opening session. "Our flooring business is really changing. Today, the jobs are so complex. Flooring isn't flooring until its installed. So, we feel that our role has grown."
The theme of this year's conference was "Rise of the Contractor." Gordon explained to FCW, "We're kind of the middle man between the manufacturer and the customer — the end user," he said. "We feel that our role in the food chain is bigger than it was before because of the complexity of the jobs now that we're installing. Today there could be forty products on the job. And all those products have different installation methods. People are here to learn as this business gets more complex."
Read the entire article on Floor Covering Weekly's website here.
---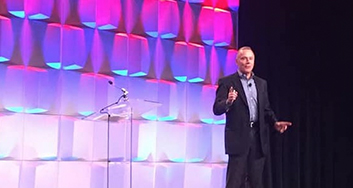 March 15, 2019

Media Contact:
Reva Revis
312.929.5025
revarevis@gmail.com
Marketing Contact:
Lyndsay Soprano
949.610.6546
lyndsay@boundbymarketing.com