Fuse Alliance Welcomes S&R Flooring Concepts, Inc.
Fuse Alliance, a Member-owned organization of professional, commercial flooring contractors, announced today that S&R Flooring Concepts, Inc. has joined the network as a new member. With the addition of this contractor, the organization reaches 102 members.
"S&R Flooring Concepts brings a wealth of experience and knowledge to our network, and we are thrilled to have them as part of our organization," said Geoff Gordon, executive director at Fuse Alliance. "Now that were more than 100 members strong, it's an exciting time for us as we continue to expand our reach throughout the Canada and the United States."
For 30 years, S&R Flooring Concepts has served Ontario, Canada, in both the residential and commercial flooring segments. The contractor has also completed national flooring projects across Canada, and they specialize in all types of flooring such as carpet, hardwood, laminate, and vinyl tile. The company has offices in Toronto, Ottawa, Mississauga, and Pickering.
"As a professional flooring contractor, we believe that high quality services delivered at the best possible value is only part of the equation. The experience of the process is just as important as the results," said Mike Steiner, President of S&R Flooring Concepts. "Joining Fuse Alliance not only gives us the opportunity to grow our business, but also brings value to our customers by having this opportunity to learn from and share best practices with this network of highly-respected and experienced flooring companies."
---
About Fuse Alliance
Fuse Alliance is a Member-owned organization of professional, commercial flooring contractors. With 102 companies in 162 locations across the United States and Canada, the organization's Member businesses represent approximately $1.2 billion in sales and services. Fuse Alliance is made up of a unique network of flooring experts with a combined experience that spans across flooring product knowledge, installation expertise, and a keen understanding of meeting the environmental requirements of today's market. Fuse Alliance's governing body is an executive Board of Directors made up of 12 Member business owners. Through its Member network, Fuse Alliance is dedicated to serving the North American market and Member businesses can be found throughout the United States and Canada.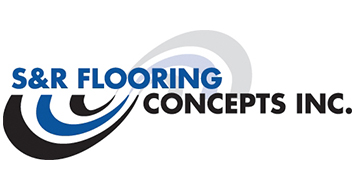 July 9, 2018
Laguna Niguel, CA
Media Contact:
Reva Revis
312.929.5025
revarevis@gmail.com
Marketing Contact:
Lyndsay Soprano
949.610.6546
lyndsay@boundbymarketing.com
Attachments
Download S&R Flooring Concept's Logo