Fuse Alliance Welcomes DeBenedetto's Commercial Flooring, LLC
Fuse Alliance, a Member-owned organization of professional, commercial flooring contractors, announced today that DeBenedetto's Commercial Flooring, LLC has joined the network as a new member. With the addition of this contractor, the organization reaches 101 members.
"At Fuse Alliance, we are committed to growing our network with the most skilled and reliable partners in the flooring industry, and we're delighted to welcome DeBenedetto's Commercial Flooring to our organization," said Geoff Gordon, executive director of Fuse Alliance.
Established in 2012 and located in Portland, OR, DeBenedetto's Commercial Flooring provides turnkey product and installation services for all commercial market segments. By taking a consultative approach to each project, the DeBenedetto's team understands what is important to clients and delivers customized solutions that insure long term satisfaction. DeBenedetto's serves the the metropolitan Portland area as well as southwest Washington.
"Joining Fuse Alliance gives us the opportunity to grow our business by sharing best practices with this network of highly-respected and experienced flooring companies," said Jason DeBenedetto, managing partner of DeBenedetto's Commercial Flooring.
---
About Fuse Alliance
Fuse Alliance is a Member-owned organization of professional, commercial flooring contractors. With 101 companies in 161 locations across the United States and Canada, the organization's Member businesses represent approximately $1.2 billion in sales and services. Fuse Alliance is made up of a unique network of flooring experts with a combined experience that spans across flooring product knowledge, installation expertise, and a keen understanding of meeting the environmental requirements of today's market. Fuse Alliance's governing body is an executive Board of Directors made up of 12 Member business owners. Through its Member network, Fuse Alliance is dedicated to serving the North American market and member businesses can be found throughout the United States and Canada. www.fusealliance.com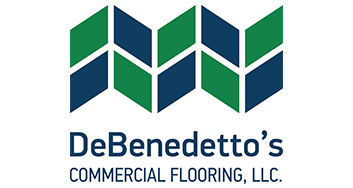 May 23, 2018
Laguna Niguel, CA
Media Contact:
Reva Revis
312.929.5025
revarevis@gmail.com
Marketing Contact:
Lyndsay Soprano
949.610.6546
lyndsay@boundbymarketing.com
Attachments
Download DeBenedetto's Logo