Fuse Alliance Gets Members Ready for 2020 Growth
For the 118 Members in attendance at Fuse Alliance's annual conference — themed this year Lighting the Future — the focus was on navigating a changing industry, particularly consolidation among dealers and suppliers, and capitalizing on growth opportunities be it new market segments or product categories.
"We're very focused on the commercial segment and focused on giving members the best practices and best technology to grow your business," Fuse Alliance executive director Geoff Gordon shared with attendees.
Here at the conference, Gordon said the commercial market on the whole is strong. "All commercial segments are doing well," he shared with FCW. "But the strongest is healthcare, followed by hospitality, education and corporate." Retail however, Gordon said, is slowing due to consolidation.
Fuse is well represented across the country. "Everyone is busy, backlogs are good, but the labor shortage has effected the construction industry and not just in flooring. But going into this year, backlogs have never been busier and members are optimistic," Gordon reported.
The group's key initiative is to focus on driving growth. "We have a plan in place and we're going continue to drive growth by adding suppliers and members," said Gordon. The group, in fact, is up from 100 members last year to 118 Members this year and 43 suppliers.
The group anticipates 6 percent growth this year. "We can manage growth by adding members and having members support vendors," said Gordon. "We have $250M in discretionary business and we want to give as much as we can to preferred vendors." Fuse recently added members in Des Moines, Alabama, Little Rock, Knoxville and Memphis regions.
Embracing Change
Gordon said, however, that there is a lot of change occurring in the industry and the group is staying on top of the change.
"The industry is evolving quickly," he said. "From a product POV, we're 65 percent hard surface, 35 percent soft surface. We need to make sure we're stocking inventory and sourcing right."
And projects, Gordon said, are getting more complex. "More surfaces are being used in projects, so from a growth opportunity standpoint, if you're not in ceramic or polished concrete, you'll want to look at those product categories," he said, adding, "General contractors would rather turnkey with one contractor than work with multiple contractors and we always recommend our members buy from preferred suppliers as much as they can."
Indeed, polished concrete is an important growth category as it currently represents 15 percent of all commercial installations, explained Gordon. "It continues to grow," he said. "It's in corporate now, retail and in hospitality."
And while a high margin category, often bringing twice the margins of other floor coverings, it is high maintenance and costly. In addition to costly equipment, "grinding equipment poses risks and it's labor intensive," said Gordon. "But, it's very 'in' and brings in much higher margins — there's an investment up front for the equipment and fixed cost going forward but margins are better. There aren't as many people in it," said Gordon.
Jennifer Faller, concrete surface expert at Dalton-based LGM and Associates, noted that one of polished concrete's key performance benefits is it features more traction points increasing stability for walkers. However, it doesn't offer sound absorption properties, adding, "The big thing is getting people to understand the maintenance side of polished concrete and finding out if they're willing to do that."
Other challenges currently faced by Fuse members are labor and moisture. "Moisture issues are driven by moisture solutions being rushed to market when the long-term solution isn't yet there," said Gordon. "We're at a crossways with suppliers that sell high moisture adhesives that leave moisture in concrete, because we're liable if moisture gets into the drywall resulting in mold," he said. Fuse is addressing these concerns through education and product knowledge and warranties.
Installation training is another way to address the issue. "Some products need to be certified to install," Gordon said. "Education around understanding what installation requirement and moisture requirements are is key."
"We have the best contractors in the country in terms of execution. There are a lot of moving parts in an installation and this group does the best job in executing, which ultimately leads to success." --Geoff Gordon, Fuse Alliance.
Sound Solutions
Fuse Alliance's preferred vendor partners were in attendance at the group's annual conference with no shortage of design-right and performance-driven hard and soft surfaces products well-suited to meet the many needs of today's commercial installations.
For instance, Karndean Designflooring was on hand showing new additions to its Van Gogh and Knight Tile collections – including softer tile and stone visuals. "All the collections we're showing here can be installed over existing floors, eliminating costs and ensuring faster install," explained Milton Goodwin, vice president of commercial sales at Karndean.
Celebrating three years as a Fuse vendor, Teknoflor highlighted its new Prime product featuring Setagrip technology. "It can be put on any non-porous surface without adhesive for ease of install and turnaround time," said director of marketing Ellie Priester.
Perfectly suited for this day and age, Torly's wood and vinyl products come with either the company's Cork Plus Blue backing with Microban or Foam Plus Blue backing with Microban to promote healthier indoor air quality. "We're investing in Microban and its antimicrobial properties for our waterproof floors," said company president Peter Barretto. "With Microban, surfaces are 99 percent bacteria free and prevents mold and mildew from developing should water get underneath the plank."
First time attendee EF Contract was at Fuse along with sister brand J + J Flooring showing the companies' innovative Kinetex offering. "Our Kinetex business is growing and with the product made from postconsumer content – including 28 recycled bottles used to make each tile – it has a good storyline to tell designers," EF Contact president James Lesslie shared with FCW.
https://www.floorcoveringweekly.com/main/features/fuse-alliance-gets-members-ready-for-2020-growth-29049
---
About Fuse Alliance:
Fuse Alliance is a Member-owned organization of professional, commercial flooring contractors. With 118 companies in more than 180 locations across the United States and Canada, the organization's Member businesses represent approximately $1.8 billion in sales and services. Fuse Alliance is made up of a unique network of flooring experts with a combined experience that spans across flooring product knowledge, installation expertise, and a keen understanding of meeting the environmental requirements of today's market. Fuse Alliance's governing body is an executive Board of Directors made up of 12 Member business owners. Through its Member network, Fuse Alliance is dedicated to serving the North American market and Member businesses can be found throughout the United States and Canada.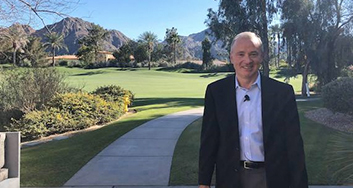 March 13, 2020
Indian Wells, CA
Media Contact:
Reva Revis
312.929.5025
revarevis@gmail.com
Marketing Contact:
Lyndsay Soprano
949.610.6546
lyndsay@boundbymarketing.com