Fuse Alliance's Power Through Partnership Annual Conference Draws Record-breaking Attendance
Fuse Alliance, a member-owned organization of professional, commercial flooring contractors, reported record-breaking attendance at Power Through Partnership, the organization's annual conference held recently in Dallas. Fuse also announced the recipients of the network's member and supplier awards.
"As our first face-to-face gathering since March 2020, Power Through Partnership?, was not only celebration of how we protected and sustained our network, but also where we harnessed this momentum to emerge stronger and better than ever before," said Geoff Gordon, executive director of Fuse Alliance.
Gordon said that the success of last year's virtual conference revealed how important it is to engage with member's employees who can't travel to an in-person meeting. As such, the organization plans to offer the best of the Fuse Annual Conference -- FUSE Encore -- on April 5th in a 100 percent virtual format.
Power Through Partnership Highlights
Powerful Keynotes: Mike Moore, Steve Jones, Ron Blumkin and Lisa Walden. Each brought us to a place of empowerment, reflection, and vision for the future.

Relevant Education Sessions: Sim Crisler, Donato Pompo and George Donnelly addressed the top technical issues facing us on the job site. Ron Ciotti made cybersecurity top of mind and shared practical tips for preventing this type of breach.

Member Roundtables: Sharing best practices and tackling challenging topics together is the core function of this network.

Vendors & Suppliers Tradeshow: More Fuse preferred suppliers than ever before were engaged and on site with new products and services and eager to support the Fuse network.

State of the Industry Panel: Moderated by Floor Focus Magazine Publisher Kemp Harr, and comprised of top commercial flooring executives, the panel shared insight into the current state of commercial flooring and what's next for the market in 2022.
Member Awards
Ecollect — Re:Source Floors, Inc. San Diego, CA
Loyalty — One Source Commercial Flooring Inc. Plano, TX
Reporting & Follow-up — Floors, Inc. Lincoln & Omaha NE
Spirit Award — Cutting Edge Contract Flooring, LTD Edmonton, Alberta, Canada
Experius Most Purchase Volume – HTC Commercial Flooring, Mokena, IL
Experius Highest Growth – Certified Installation, Chattanooga, TN
Supplier Awards
Supplier of the Year — HPS Schönox
Best Product - Ardex Americas
Best Service - Mapei
Best Support - J+J Flooring
Spark Awards
Best in Show - Intex Flooring, Houston, TX, for Humble Lakeland Elementary
Best Branded Environment - Brock Contract Services, Raleigh, NC, for Covenant Love Church Children's Center
Best Flooring Solution — Garmon & Company, Charlotte, NC. for Confidential Corporate Client and Christian Brothers Flooring, Lakeside, CA for Diega
Most Aggressive Timeline - Commercial Interior Resources, Irvine, CA, for Olive View UCLA Medical Center
Toughest Site Conditions - Fischer Commercial Flooring, Billings, MT, For Round Up Memorial Hospital
---
About Fuse Alliance:
Fuse Alliance is a member-owned organization of professional, commercial flooring contractors. With 130 companies in 215+ locations across the United States and Canada, the organization's member businesses represent approximately $2.1 billion in sales and services. Fuse Alliance is made up of a unique network of flooring experts with a combined experience that spans across flooring product knowledge, installation expertise, and a keen understanding of meeting the environmental requirements of today's market. Fuse Alliance's governing body is an executive Board of Directors made up of 12 member business owners. Through its member network, Fuse Alliance is dedicated to serving the North American market and member businesses can be found throughout the United States and Canada.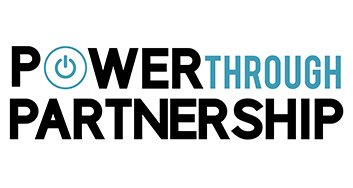 March 16, 2022
Dallas, TX
Media Contact:
Reva Revis
312.929.5025
rrevis@fusealliance.com
Marketing Contact:
Lyndsay Soprano
949.610.6546
lyndsay@boundbymarketing.com