Flooralytics Testing Labs Joins Fuse Alliance
Fuse Alliance, a Member-owned organization of professional, commercial flooring contractors, announced today that Flooralytics, a full-service floor testing lab, has joined the network as a preferred supplier.
"Architects, designers, manufacturers, and contractors need interpretive testing that is efficient and reliable," said Geoff Gordon, executive director of Fuse Alliance. "Flooralytics provides a wide range of innovative standards and proprietary testing methods that are very helpful to our members. We're delighted to have them join the network as a preferred supplier."
Flooralytics offers testing services for woven and tufted carpet, wood, tile, resilient, adhesives, underlayment, concrete, moisture detection and mitigation, chemical and product testing and more.
"The flooring industry needs a testing provider that helps companies with flooring challenges without waiting months for results," said Flooralytics CEO Greg Hadfield. "We're excited to join Fuse Alliance and we look forward to providing reliable third-party interpretive testing services for the network.
---
About Fuse Alliance
Fuse Alliance is a Member-owned organization of professional, commercial flooring contractors. With 105 companies in more than 180 locations across the United States and Canada, the organization's Member businesses represent approximately $1.7 billion in sales and services. Fuse Alliance is made up of a unique network of flooring experts with a combined experience that spans across flooring product knowledge, installation expertise, and a keen understanding of meeting the environmental requirements of today's market. Fuse Alliance's governing body is an executive Board of Directors made up of 12 Member business owners. Through its Member network, Fuse Alliance is dedicated to serving the North American market and Member businesses can be found throughout the United States and Canada. www.fusealliance.com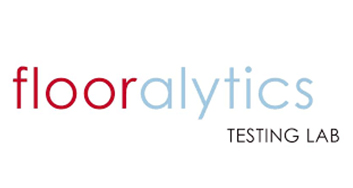 February 5, 2019
Laguna Niguel, CA
Media Contact:
Reva Revis
312.929.5025
revarevis@gmail.com
Marketing Contact:
Lyndsay Soprano
949.610.6546
lyndsay@boundbymarketing.com
Attachments
Download Flooralytics Logo