Fuse Alliance Welcomes Four New Members; Adding 20 New Locations
Fuse Alliance is proud to announce the addition of four new members, which adds 20 new service locations to their membership alliance. The new members are listed as follows:
Acousti Engineering Company of Florida – Locations in Alabama, Florida, Georgia, North Carolina, Louisiana, Tennessee & Texas.
For over 65 years, Acousti Engineering Company of Florida (Acousti) and its offices throughout the Southeastern United States have been an industry leader on interior systems, providing first class service to contractors, architects, and end users alike. The addition of Acousti brings 17 locations to the network extending service to new markets including Ft. Myers, Gainesville, Jacksonville, Orlando, Pensacola & Tallahassee, Florida, Mobile, Alabama, & New Orleans, Louisiana. Acousti specializes in sports flooring systems, acoustic floor systems, carpet, resilient, rubber and ceramic tile.
Contract Flooring & Interiors, Inc. – Portland, Oregon
Contract Flooring & interiors (CF&I) has been providing flooring products and services to customers in Oregon and Southwest Washington since 2003. Owner Tom Stacy stated, "We believe in engaging deeply with our clients to ensure a legacy of further opportunities." With a focus on sustainability, CF&I offers customers a variety of flooring materials including commercial carpet, resilient flooring, ceramic tile, wood, bamboo, cork and more.
Certified Installation, LLC – Chattanooga, TN
Specializing in modular carpet installation in the occupied office environment, Certified Installation has installed millions of yards of modular carpet throughout the United States and abroad. "We provide unmatched quality, expertise and customer service with a high level of professionalism," Kirk Wurdack, owner, Certified Installation.
Jacques Lamont, Ltd – Gatineau, Quebec
Founded in 1958, Jacques Lamont, Ltd. added to its residential based business a commercial division with the second generation of the company in the late 1980's. Vincent Lamont, president and son of the company's founder, shared "Jacques Lamont, Ltd. is synonymous with the best craftsmanship available in the Ottawa Valley." Since the late 1990's Jacques Lamont focuses on commercial work with a variety of customers in Canada's Ottawa Valley including government, healthcare and high tech industry clients.
---
About Fuse Alliance
Fuse Alliance is a member-owned organization of professional, commercial flooring contractors. With more than 70 companies in over 140 locations across the United States and Canada, the organization's member businesses represent approximately $1.2 billion in sales and services. Fuse Alliance is made up of a unique network of flooring experts with a combined experience that spans across flooring product knowledge, installation expertise, and a keen understanding of meeting the environmental requirements of today's market. Fuse Alliance's governing body is an executive Board of Directors made up of 12 member business owners. Through its member network, Fuse Alliance is dedicated to serving the North American market and member businesses can be found throughout the United States and Canada.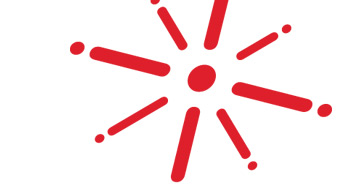 March 28, 2014
Aurora, CO
Media Contact:
Catherine Minervini
917.579.4058
catherine@greenowlstudio.com
Marketing Contact:
Lyndsay Johnson
949.610.6546
LJ@boundbymarketing.com