Fuse Alliance Members Divert More Than 8 Million Pounds of Carpet Waste from Landfills in 2013
Fuse Alliance announced today that its Members diverted more than 8 million pounds of carpet waste from landfills in 2013 bringing the group's total to more than 40.6 million pounds of carpet waste diverted from landfills since the organization began reporting its efforts in 2008. Through the Fuse Alliance initiative, Ecollect™, Fuse Alliance Members promote sustainable business practices throughout their locations taking a holistic approach to the environment and our goal of sustainability. Methods to reduce and eliminate waste and other non-value added processes that impact the environment are considered throughout all projects.
Fuse Alliance Members understand the various processes for reclaiming carpet products based on its economic and environmental impact and recommend the most effective and sustainable process for reclaiming material and diverting it from landfills around the country. Fuse Alliance Members seek the best options for diverting carpet waste from landfills including recycling, reuse, donation and waste to energy. Every project has special requirements and recycling is just another area of expertise provided by your local Fuse Alliance Member.
---
About Fuse Alliance
Fuse Alliance is a member-owned organization of professional, commercial flooring contractors. With more than 70 companies in over 140 locations across the United States and Canada, the organization's member businesses represent approximately $1.2 billion in sales and services. Fuse Alliance is made up of a unique network of flooring experts with a combined experience that spans across flooring product knowledge, installation expertise, and a keen understanding of meeting the environmental requirements of today's market. Fuse Alliance's governing body is an executive Board of Directors made up of 12 member business owners. Through its member network, Fuse Alliance is dedicated to serving the North American market and member businesses can be found throughout the United States and Canada.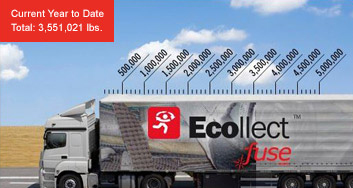 February 10, 2014
Aurora, CO
Media Contact:
Catherine Minervini
917.579.4058
catherine@greenowlstudio.com
Marketing Contact:
Lyndsay Johnson
949.610.6546
LJ@boundbymarketing.com