Experius provides its customers the very best OEM brands and Experius branded products at the lowest cost, while providing the highest level of service and support.
The Experius brand of commercial flooring products are manufactured by and co-branded with the most recognized names in the industry. We are committed to offering these products using e-commerce technology and third party logistics supported by a staff of dedicated customer service professionals who understand the needs of our customers and are empowered to serve them.
For more information on Experius and the Experius brand of products, visit www.experius.biz.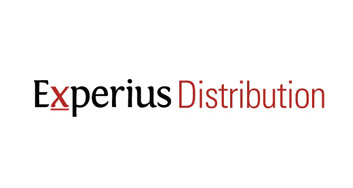 There have been a lot of exciting happenings with Experius Distribution this past year, including the addition of many new products, the extended two year shelf life of many XL Brands products, and the flat freight rate program from Schonox. We are looking forward to another year of providing our members with great products at terrific prices!
New Products Added to Experius Distribution
We have added many new products including DriSeal 95, DriStix, Dyna-Stix STP, Prelude, Stix 1100, Stix 5300, Stix 5400, Stix 5500, Stix 5800, Stix Seam Latex. The most exciting new addition to the Experius Distribution offerings has been the Tool Kits (lift systems). The lift system works with all types of modular furniture and was designed for the raising or moving of modular furniture or panels when installing carpet.
Extended Shelf Life on Most XL Brands Products
Based on extensive testing, XL Brands has extended the shelf life from one year to two years on most products, including all Experius adhesives, Stix Essential RES and Stix Essential MOD, providing they remain unopened and are properly stored. This does not include some specialty products such as Dyna Stix WDU, Dyna Stix STP, Dyna Stix Resilient and some specialty aerosols, which will retain the one year shelf life.
Experius 4000 Plus Now Good to 95% Rh
Experius 4000 Plus is now approved for use on concrete substrates with moisture up to 95% relative humidity as defined by ASTM F2170.